Synth Anthology 4 - Experiencing Sound Design with MPE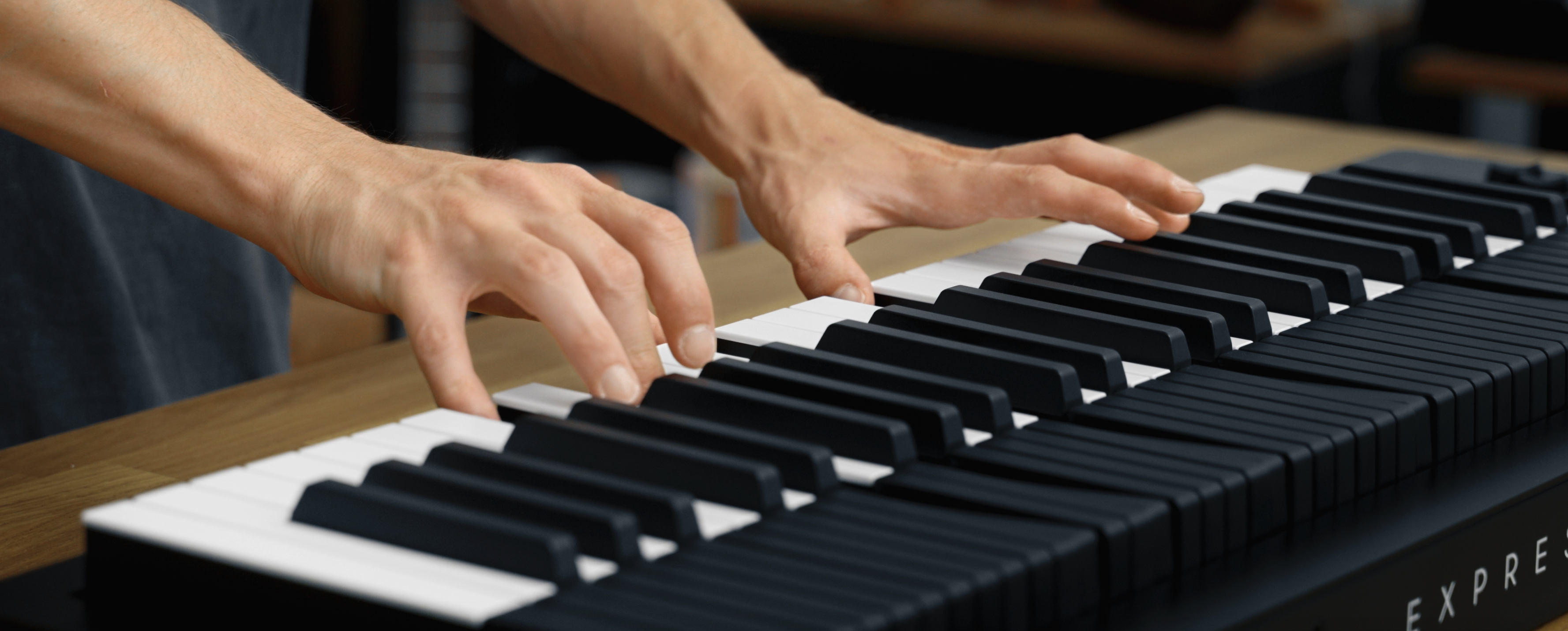 Synth Anthology 4 introduces new levels of expressivity with native MPE support, which allows MPE MIDI controller users to play expressively each of its 4,000 layers. Join us as we delve into the revolutionary MPE technology, and unveil how it transforms the way you interact with sound.
The Genesis of MIDI Polyphonic Expression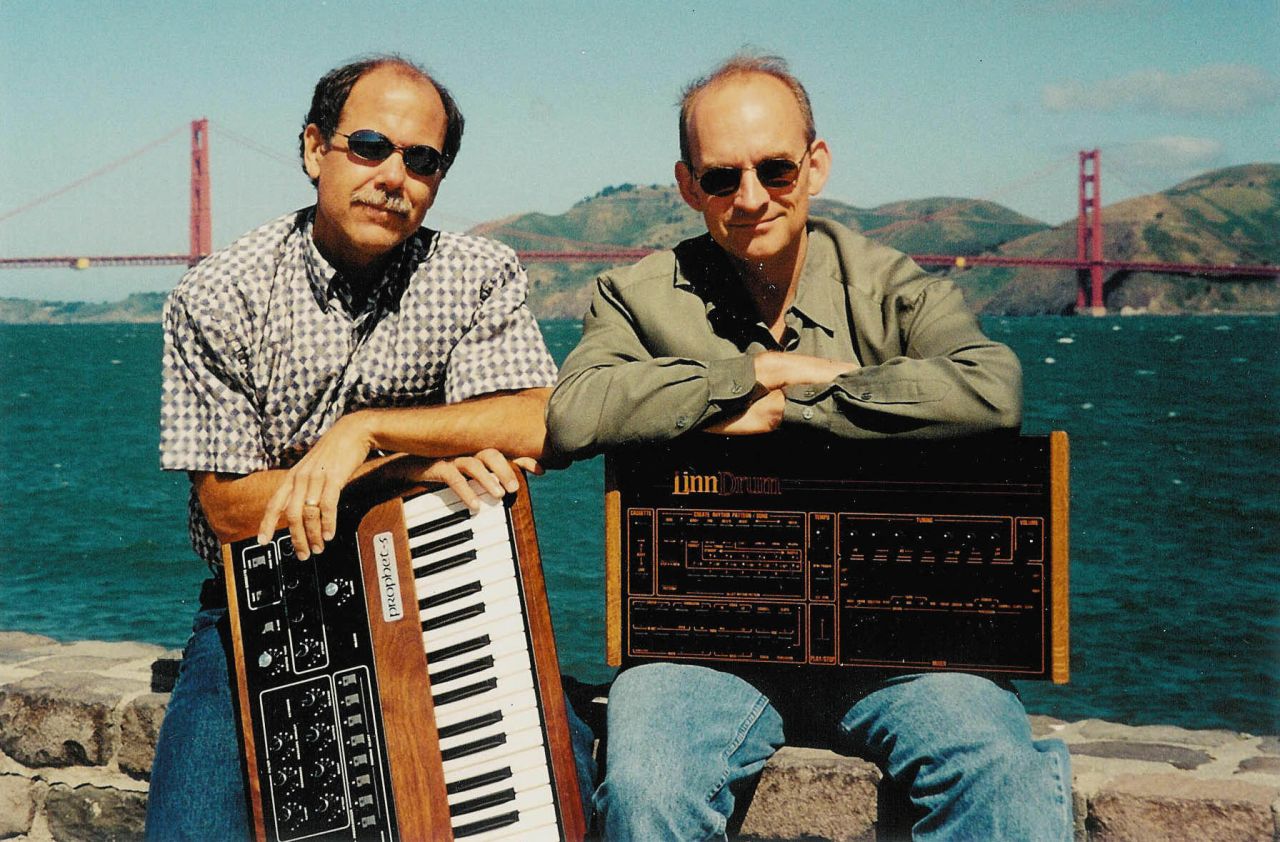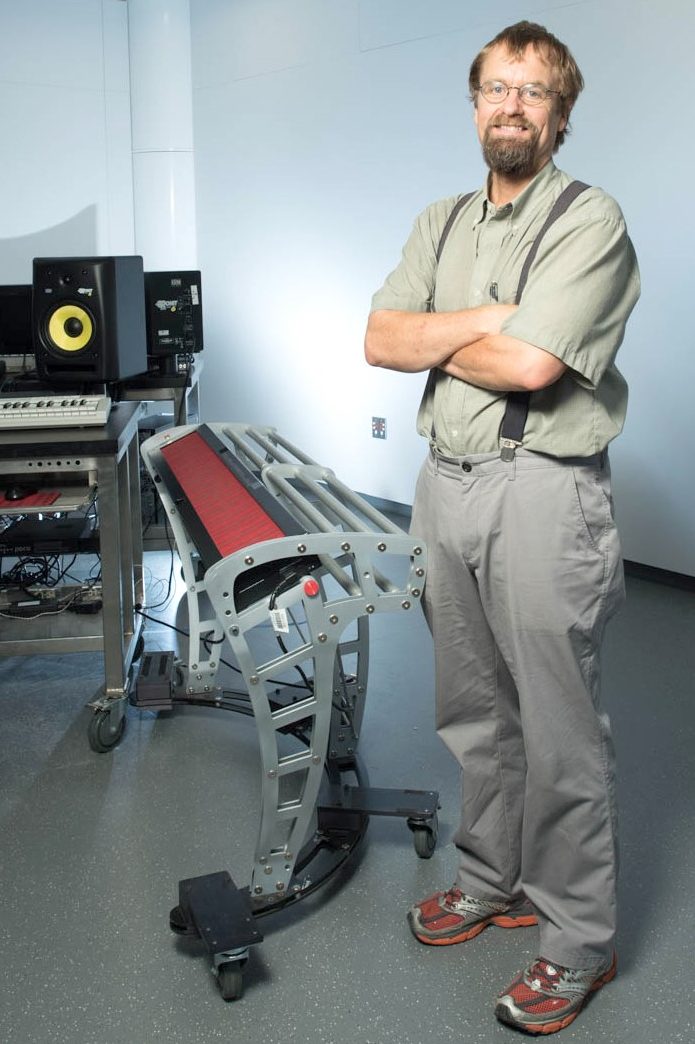 Creating MPE presets in Synth Anthology 4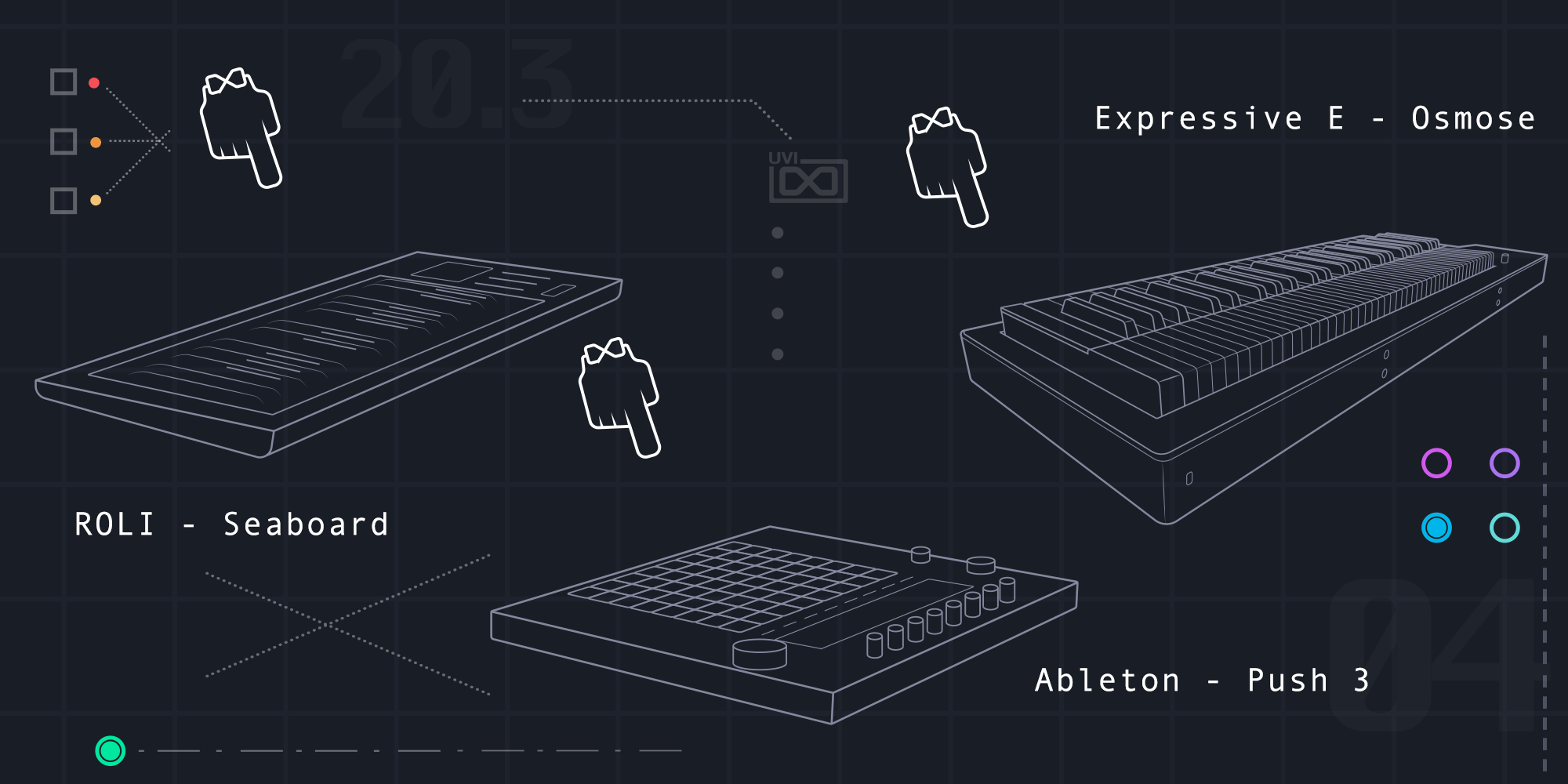 One of the most interesting aspects of this instrument for using MPE is the fact that it is built around a dual-layer engine, making it very efficient for quickly creating MPE presets. The cutoff of layer A, for example, can be modulated by Aftertouch, allowing it to be opened at the touch of a key or pad, and cutoff of layer B by CC74, allowing this
new sound to be layered with slide modulation. You can also combine the two modulations on either layer to create complex behaviors, and combined with the 4000+ sources at your disposal, you can design a huge number of presets.
Small tips: we advise you to use "continuous" sources to modulate with the MPE. If you use "one-shot" sources (that don't loop), you'll have a control time that's too dependent on the sample's envelope, and therefore much less scope for interaction.