7 Hidden Gems of Toy Suite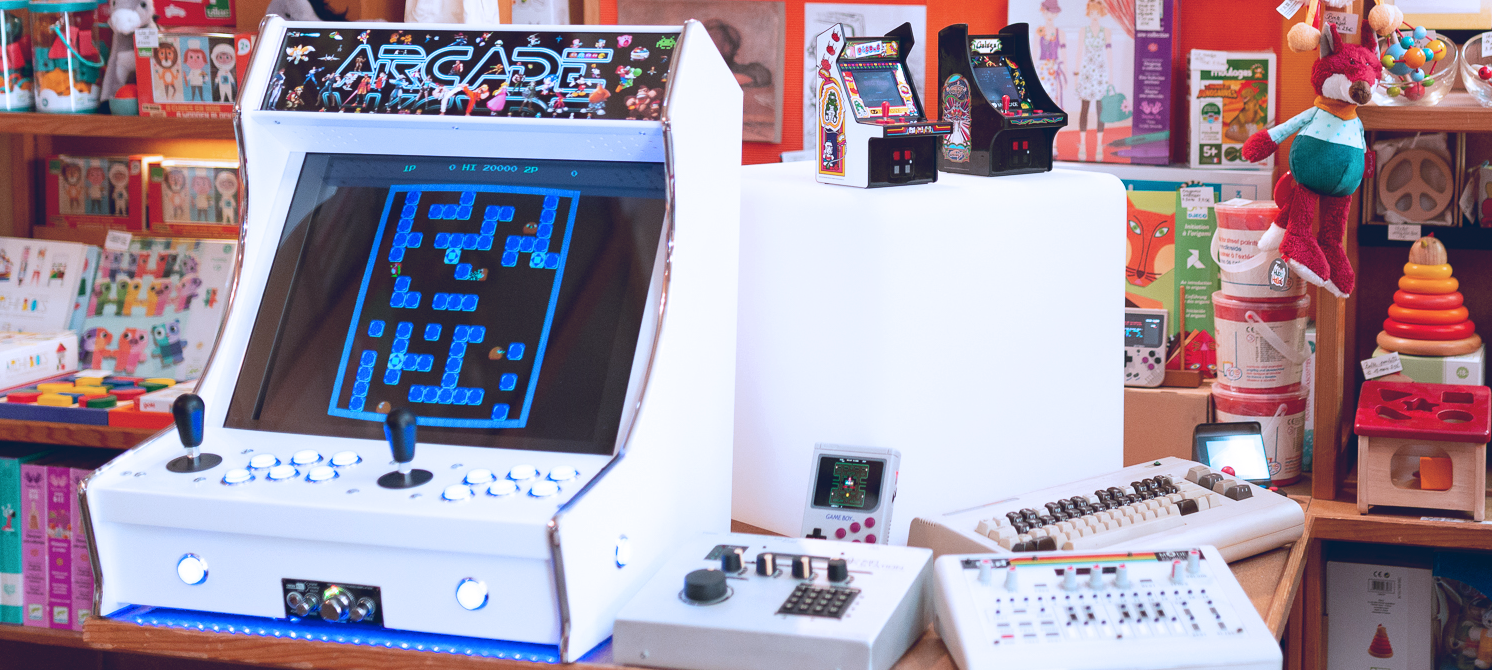 Follow along to learn how we created a modern take on the iconic sound. With over 370 acoustic and electric musical toys, Toy Suite is our most eclectic and nostalgic collection yet. Join us as we take a look at 7 of the unique rarities included!
The Commodore 64
This 8-bit home computer we purchased was in perfect condition, and has been deeply sampled by our sound design team to faithfully recreate the sound of the revered SID chip. A true '80s throwback, some of these sounds can be heard in the music of The Killers, and Crystal Castles.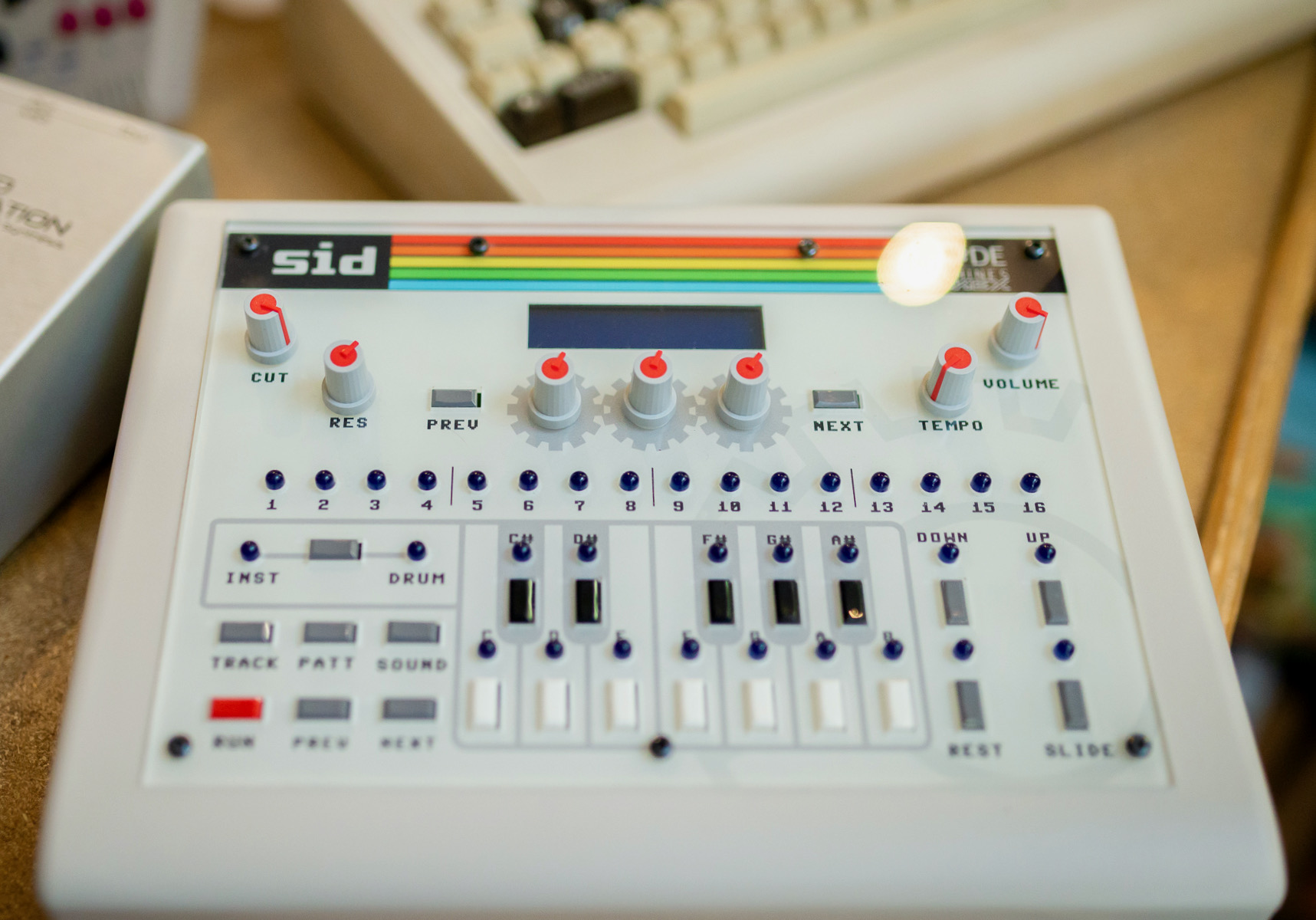 The Casio PT-7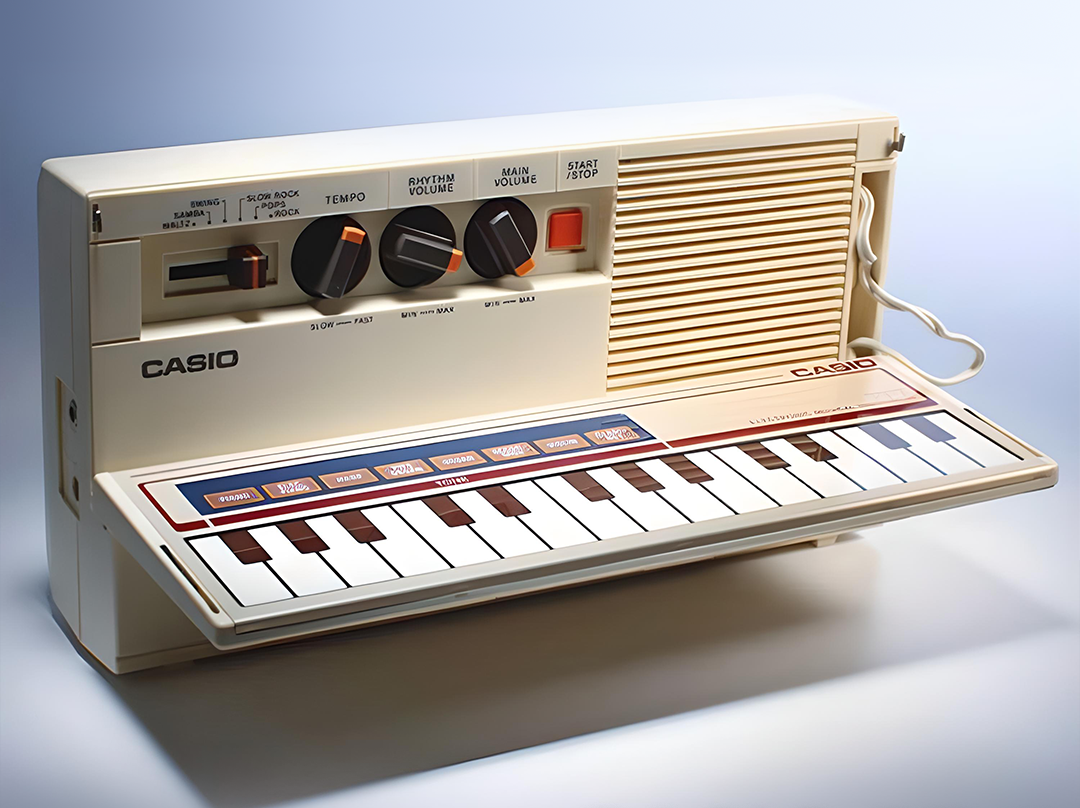 Created in 1983, the PT-7 is a tiny polyphonic synth with a smooth sensor keypad that provides special playing techniques with very fast glissandos. This very singular item includes 8 sound presets, and 6 rhythm presets for real analog beatbox.
The Record Player MusicBox
A hen's tooth from 1971, this music box record player imitates the mechanism of a record player with 5 interchangeable discs and a tonearm, with some reproductions being made as late as the '90s. For Toy Suite, our sound design team recorded each side of these 5 discs to obtain 10 melodies, now you can play them using your keyboard!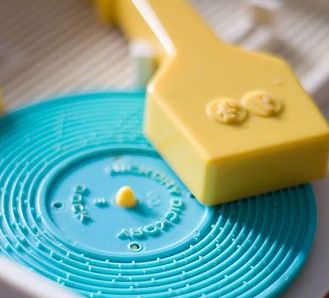 The Baby Drums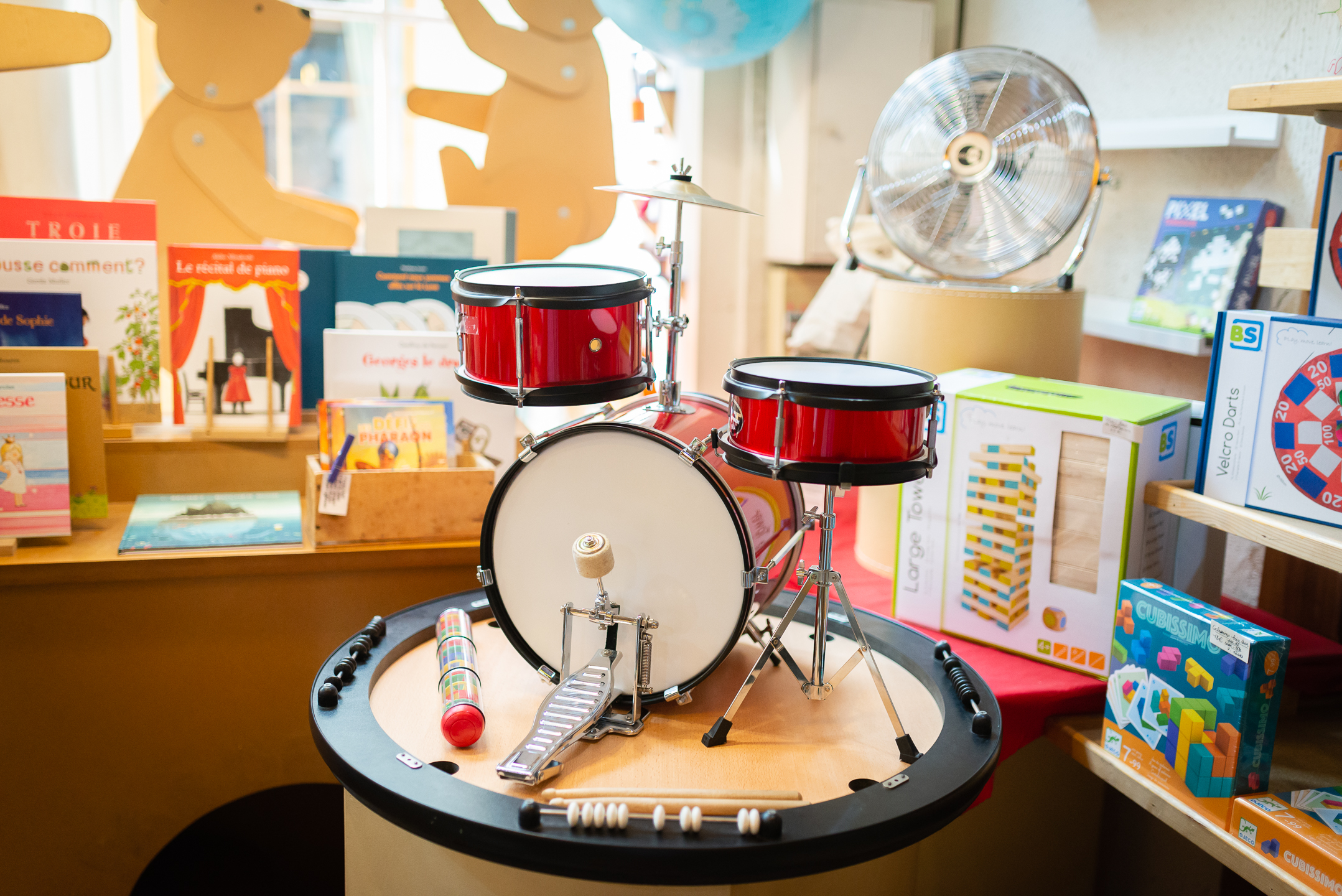 Made up of a child's school set and a very cheap cardboard set, the baby drums of Toy Suite take us directly back to childhood. To obtain the highest sound quality we entrusted these delicate beasties to the skills of a professional drummer and recorded them in a professional studio.
"Round-a-Bell"
This Japanese toy was a challenge for our sound designers. Composed of 8 bells arranged on a turntable, our sound designers were able to recreate the famous Leslie rotary effect, rotating the table while trying to hit the bells as they passed by… what a pain!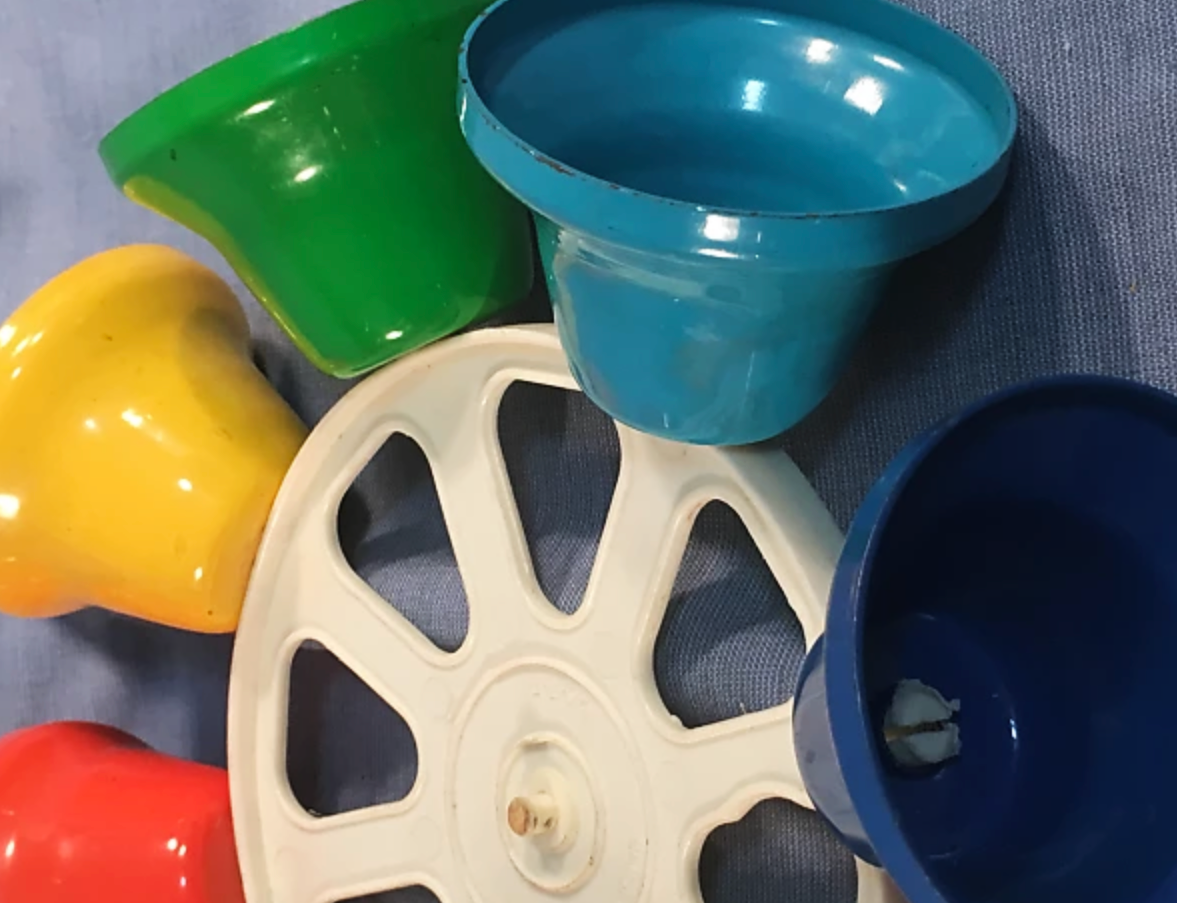 Michelsonne Pianos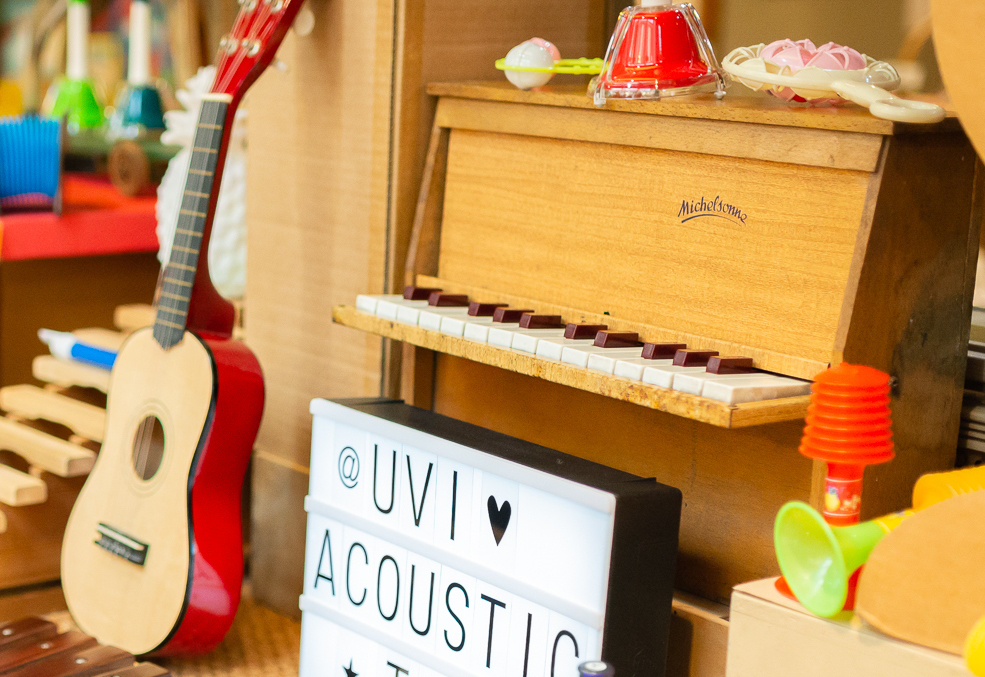 Toy Suite includes the most complete selection of toy pianos in the world, including 8 Michelsonne pianos. These "bell-tone pianos" were manufactured in Paris, not so far from the UVI team's offices. Unlike other toy pianos of the time, Michelsonne pianos were made of premium materials like beechwood and brass that gave them their reputation and inimitable sound.
Japanese Oddities
Toy Suite is full of Japanese oddities, for example a set of 12 cats each having a key sound and song, and several Otamatones - synthesizers whose body is shaped like an eighth note that make detuned synth sounds. Last but not least, Toy Suite includes a Suiko ST-10, a very rare and peculiar Japanese monophonic instrument with 3 different presets and a cassette deck for digital data recording.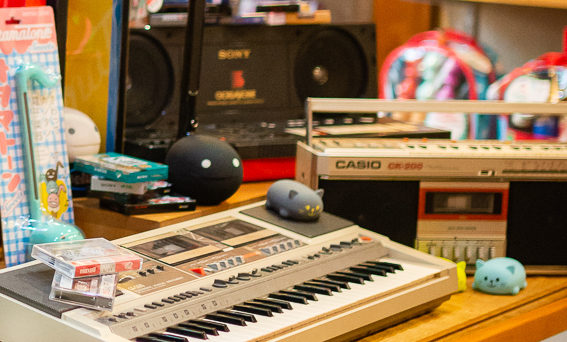 Team's Favorites
Kevin, Sound Designer ⋅
❝ My favorite would be the Wood Box for a very woody and pure sound that you can shape by choosing between an M/S "roomy" feel, or a PZM (Pressure Zone Microphone). Concerning the performance you can switch between a lot of playing styles, or combine the "Rubber mallet" keyswitch with the "Rebound" keyswitch to add some life to it. Close your eyes and get ready to travel. ❞
⋅ Kai, Sales Representative, Japan
Kai, Sales Representative, Japan ⋅
❝ Really, really hard to pick ;) Every toy is so good and makes me crazy! If I must say… Syn Drum and SK One were big impacts in my life. ❞
Nate, UIX Designer ⋅
❝ I love the bells, and I especially enjoy layering different sounds together to create new ones. Two Single Bells, Blue Bird and Ancient Rattles Whistle come together magically for me. A dab of modulation on the whistle's fine tuning, a touch of Thorus and Sparkverb, and it's almost transcendental. ❞
⋅ Floriane, Sound Designer
Floriane, Sound Designer ⋅
❝ The Tubular Xylophone. Uncommun tube xylophone with a highly-metallic sound similar to bells. Probably the next "tube" of Christmas :) The Rain Sticks and Tambours, making peaceful sounds but also filtered crazy sounds if you add effects like Phasor or Thorus. Let's mix them! ❞
Anthony, Graphic Designer ⋅
❝ I love all the animal toy instruments! But if I have to choose one, I would say the Yuhojin because it has dog, duck, frog and bird sounds. And I annoyed my teammates a lot with it… They hid the batteries so I could not play with it anymore! ❞
This small list of hidden gems and team favorites are a great reminder that Toy Suite is not only a fun instrument to play, but a reminder of how being surrounded by toys was fun too!