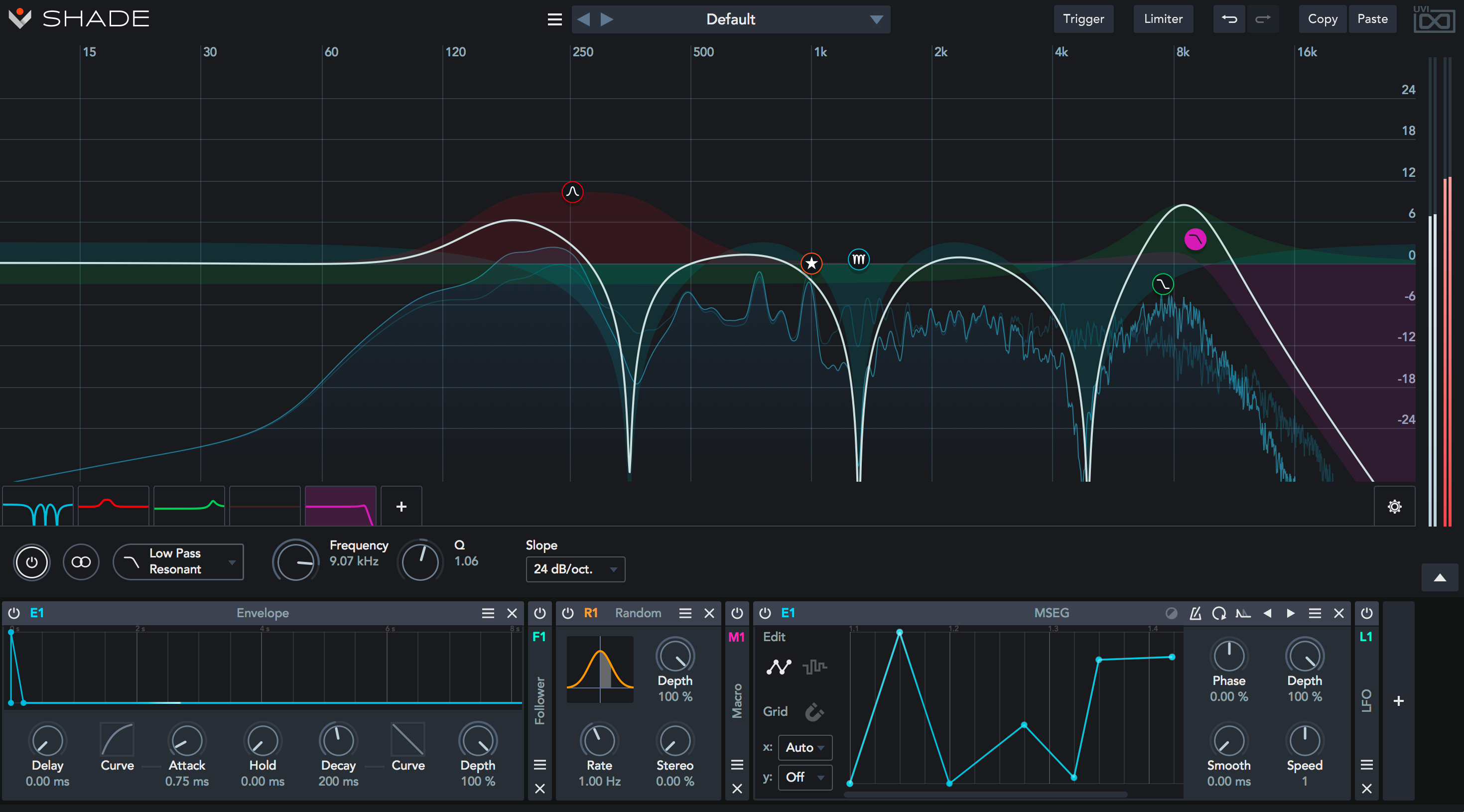 A next-generation advanced EQ, mix tool, and creative filter, Shade delivers an unparalleled selection of 35 shapes, 9 modulators, full multichannel support and much more…

In this video, discover Shade in action through a quick overview of its main features and showcase of its sound range. Hear Shade on drums and guitar, explore the MSEG modulator and the parametric LFO to precisely sculpt modulations, see how to modify your stereo image, or create powerful audio-reactive treatments with Sidechain.
Rediscover classic effects to totally shape the sound of your guitar or any other instrument, thanks to the wide panel of filters and modulations that Shade offers.
Explore the parametric LFO, the core modulator of Shade, to precisely sculpt modulations and link it with other modulators to create endless possibilities of motion in your patches.
See how to use Shade on drums - allowing the creation of innovative treatments for your drums resulting in many unique sounds.
The MSEG Multi Segments modulator is the perfect tool to design unique patterns of modulation and create an organic groove. The Multi-Point Selection makes the patterns completely customizable to perfectly match all of your creations.
Shade lets you shape and enhance your stereo image in subtle or extreme ways. You can customize your imaging with the Spread, the Random, or the Follower modules, or directly with the Stereo Configuration.
Discover Shade's versatility with Sidechain which can be used to design original dynamic effects. Create powerful audio-reactive treatments to sculpt your sound and improve your mix.