IRCAM & UVI
A successful pair
A Historic Background
The Institute for Research and Coordination in Acoustics/Musics (IRCAM) is one of the most influential and well known music and sound research laboratories in the World. Created in 1970 and based in Paris, it is a unique place where artistic sensibilities have met with scientific and technological innovation for over 50 years.
The creation of this institute goes back to an official request from President Georges Pompidou to the French composer and writer Pierre Boulez, in the context of the rise of the debates about modernism and postmodernism in culture and the arts. Initially located under the Igor-Stravinsky place, in the very center of Paris, the IRCAM institute was built completely underground in order to obtain a better control of acoustics. Later on, it was complemented by a spectacular extension above the ground, the Piano Tower, designed by the italian architect Renzo Piano, and then in 1996 with the rehabilitation of a nearby school building.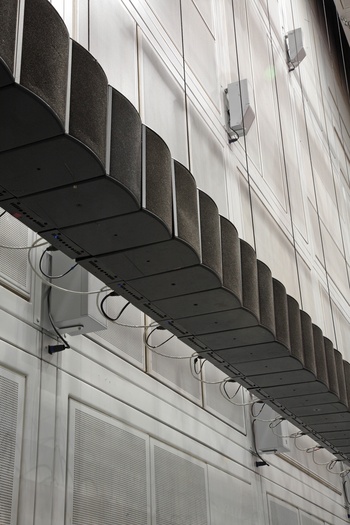 IRCAM & UVI,
An Enduring Story
The relationship between IRCAM and UVI started over 20 years ago. Initially focused on counselling and advice in the sonic research field, cooperation between the two has evolved significantly over the years. From the arrival of IRCAM doctoral students to our team, to the creation of three co-branded, our histories continue to intertwine.
IRCAM Solo Instruments 2
This vivid and detailed exposé of 16 orchestral instruments is based on IRCAM recordings with some of the 31 soloists of the Ensemble Intercontemporain, one of the most important French contemporary music ensembles, founded by Pierre Boulez. Initially, these works were intended to create a database for the study and analysis of orchestral sounds, but the close cooperation of UVI and IRCAM made the creation of IRCAM Solo Instruments possible, hand-in-hand with the finest musicians, artistic directors and engineers required to produce it.